CIISB – priority access for studies of Covid-19
CIISB (Czech Infrastructure for Integrative Structural Biology) offers priority access to research groups, which need to use the CIISB structural biology services for R&D projects directly related to the studies of the SARS-CoV-2 virus and projects aiming to develop an effective vaccine and/or treatment of Covid-19 disease. To request the priority access, please submit the research proposal with "COVID-19" in the title through the online application system. Successfully accepted proposals will be free of charge, and no financial contribution will be requested for the measurement and provided services. You can find out more information on the CIISB website.
CIISB is a distributed research infrastructure of core facilities and central laboratories operated within the capacities of the CEITEC (Central European Institute of Technology) and BIOCEV (Biotechnology and Biomedicine Centre of the Czech Academy of Sciences and Charles University in Vestec). CIISB provides expertise and access to technologies used for integrative approaches to conduct structural analyses of biologically important cellular components and macromolecules at different resolution levels, ranging from atomic to cellular. CIISB is a Member of the Instruct-ERIC (Integrated Structural Biology European Research Infrastructure Consortium) European research infrastructure, of which the Czech Republic is a founding Member State.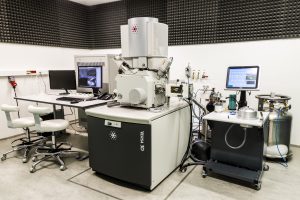 CIISB – Czech Infrastructure for Integrative Structural Biology