Switzerland Becomes Full Member of CESSDA ERIC
On June 8, 2023, the General Assembly of the Consortium of European Social Science Data Archives (CESSDA ERIC) had unanimously approved Switzerland as its full member. European Research Infrastructure Consortium CESSDA provides large-scale integrated data services to the social sciences. It brings together social science data archives across Europe, with the aim of promoting the results of social science research and supporting national and international research and cooperation in this scientific field.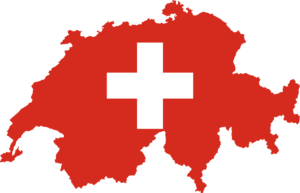 Switzerland becomes a full member of CESSDA
Previously, Swiss participation in European research infrastructure consortia was limited to observer status. However, in December 2022, the Swiss Parliament adopted the legal framework for Switzerland enabling Switzerland to become a full member of European Research Infrastructure Consortia and allowed Switzerland to request full membership in CESSDA along with five other ERICs. As a result of this development, Switzerland will now have a formal voice in CESSDA ERIC decision-making through its member status and voting rights in the CESSDA ERIC General Assembly. FORS, Swiss Centre of Expertise in Social Sciences that has been cooperating with CESSDA for many years, was nominated as the national CESSDA service provider.
The Czech Republic participates in the CESSDA ERIC via the Czech national node CSDA (Czech Social Science Data Archive), a part of a large research infrastructure CSDA/ESS-CZ, hosted by the Institute of Sociology of the Czech Academy of Sciences. FORS and CSDA/ESS-CZ have been cooperating for a long time. Those national nods of the CESSDA ERIC intend to build on synergies between the research infrastructures even further and support participation in international comparative programs through academic exchange and training, upgrade of data collection structures and methodologies, support of national data collections, or deepening integration into international networks.

Swiss centre of expertise in social sciences intends to cooperate with Czech Social Science Data Archive