Delegation of the Czech Republic visited the JHR site in Cadarache, France
Cadarache, 12th – 13th November 2018 – Delegation of the Czech Republic formed by the Ministry of Education, Youth and Sports and Research Centre Řež representatives visited Cadarache in France, where the JHR material research reactor is under construction. On the occasion of the on-site-visit to JHR a workshop with the French CEA, leading coordinator of the JHR project implementation, was organised.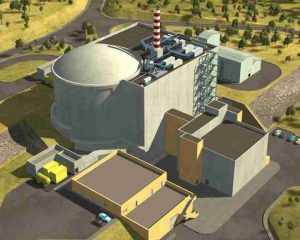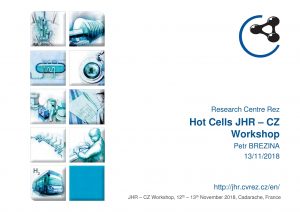 The programme of the delegation of the Czech Republic in Cadarache included an on-site-visit to the construction site of JHR, during which the progress of the construction was presented, as well as the timetable for the completion of JHR. In a follow-up discussion with representatives of the French CEA (Le Commissariat à l'énergie atomique et d'auxergies alternatives) the current state of implementation of "in-kind" deliveries of the Czech Republic to JHR was debated, jointly with planning the use of JHR by the Czech research and industrial community once JHR becomes operational.
JHR – Jules Horowitz Reactor – is a material research reactor of 100 MW thermal power output, being constructed as an international research infrastructure with Belgium, Czech Republic, Finland, France, India, Israel, Japan, Spain, Sweden, Great Britain and European Commission participating. The reactor will make possible material testing under conditions corresponding to power reactors, acceleration of model degradation and evaluation of component properties at the end of their lifetime. JHR will serve purposes of a wide range of irradiation experiments aimed on nuclear fuel, nuclear waste management or medical applications.
The participation of the Czech Republic in the JHR construction phase is ensured by the large research infrastructure project JHR-CZ, coordinated by the Research Centre Řež. The Czech Republic is involved in the JHR construction by "in-kind" delivery of one of its components – "hot cells". Due to this supply the Czech Republic will have an access to 3% of the JHR research measuring capacity once the reactor enters the operational phase.