The Ministry of Education, Youth and Sports (MEYS) in close cooperation with the Masaryk University (MUNI) and the Central European Institute of Technology (CEITEC) cordially invite you to take part in the 5th National Day of Large Research Infrastructures of Czechia, to be held on 15th February 2022.
---
Date:                    Tuesday, 15th February 2022
Hour:                   09:30 – 17:00 CET
Link:                    YouTube Channel of the Masaryk University
Programme:      5thLRIsNationalDay_Programme (pdf)
Registration:     Registration Form
Contact:             5thLRIsNationalDay@msmt.cz
---
The programme of the conference, which will be attended by the leading stakeholders of Czech public administration, higher education institutions, the Czech Academy of Sciences, and other public, as well as private research organisations, will comprise lectures and debates on the following topics:
International peer-review assessment of large research infrastructures of Czechia,
Analysis of socioeconomic benefits and impacts of Czech large research infrastructures,
Public funding of Czech large research infrastructures in the years 2023–2029,
European research infrastructures coordinated by Czechia,
Architecture of the Czech national data infrastructure development.
The event will be held in the Czech language only without translation.
The participation in the conference is free of charge and public. Participants, who submit their contact details via the registration form by Friday, 28th January 2022, will receive a reminder and webstream link at their electronic correspondence address.
In case of any comments, remarks and/or questions, please, don't hesitate to contact the Ministry of Education, Youth and Sports (MEYS) at 5thLRIsNationalDay@msmt.cz.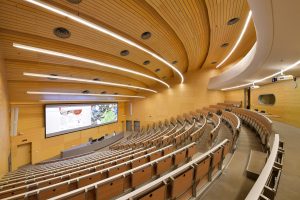 Presentations
Photogallery