Portugal joins the EU-OPENSCREEN European Research Infrastructure Consortium as a new Member
Portugal has become a new Member State of the EU-OPENSCREEN ERIC (European Infrastructure of Open Screening Platforms for Chemical Biology), of which Czechia became a Founding Member in 2018 through the Ministry of Education, Youth and Sports and the Czech national node CZ-OPENSCREEN (National Infrastructure for Chemical Biology). The Portuguese National Infrastructure for Chemical Biology and Genetics PT-OPENSCREEN was recently included in the 2020 edition of the Portuguese Roadmap of Research Infrastructures. PT-OPENSCREEN is coordinated by the Institute for Health Research and Innovation, University of Porto, and brings together the main research centres in the areas of chemistry and biology across the country, thus coordinating the participation of Portugal in EU-OPENSCREEN ERIC.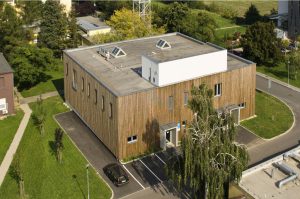 CZ-OPENSCREEN: National Infrastructure for Chemical Biology
Portuguese national node of EU-OPENSCREEN ERIC
"These are really exciting times for the Portuguese chemical biology research. We were able to establish a dynamic national infrastructure and we're now proud to join our forces with the best European institutions in the field. I would like to thank the Portuguese Foundation for Science and Technology for their continuous support and EU-OPENSCREEN ERIC for welcoming us to the family," says Prof António Pombinho, Portuguese delegate to the EU-OPENSCREEN ERIC governing bodies.
"I'm very delighted that Portugal is joining EU-OPENSCREEN ERIC as a new Member Country. This is an important milestone. The Portuguese infrastructure initiative has come a long way since the kick-off meeting of PT-OPENSCREEN in July 2018. These excellent institutions and universities can now become Members in our network of 24 European partner sites and implement EU-OPENSCREEN ERIC research projects by using our unique screening compound collections," states Bahne Stechmann, Head of the EU-OPENSCREEN ERIC Operations and Scientific Strategy.
"The Covid-19 pandemic has demonstrated how important collaborative, multidisciplinary research is. Portugal's chemical biology community will make an important contribution to EU-OPENSCREEN ERIC, and the new institutes will be privileged partners in future EU-OPENSCREEN ERIC-led research projects," adds Wolfgang Fecke, Director General of EU-OPENSCREEN ERIC.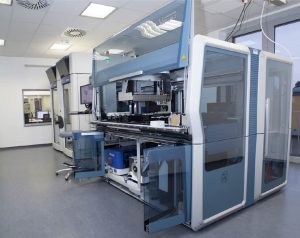 CZ-OPENSCREEN: National Infrastructure for Chemical Biology
Czech national node of EU-OPENSCREEN ERIC
CZ-OPENSCREEN offers standard biological and biochemical assays, consultancy and development of new assays, High-Throughput Screening (HTS), profiling of chemical compounds on a panel of cell lines, and medicinal chemistry optimization of newly identified biologically active compounds to users from the biological and chemical community. CZ-OPENSCREEN is systematically building a library of both the commercial chemical compounds, as well as compounds synthesized in Czechia.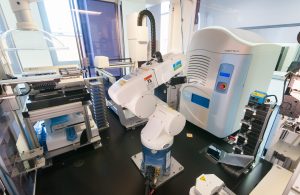 CZ-OPENSCREEN: National Infrastructure for Chemical Biology