New internships at ESO for Czech students, scientists and engineers
The Ministry of Education, Youth and Sports (MEYS) hereby announces a call for applications for paid internships at the international organisation ESO (European Southern Observatory). The place of internships is Germany or Chile; allowance is 2 500 – 3 000 EUR monthly (dependent on education and placing); duration of the training programmes is 6-12 months (with possibility of extension). Czech students, scientists and engineers up to 32 years of age working in one of the following fields can apply: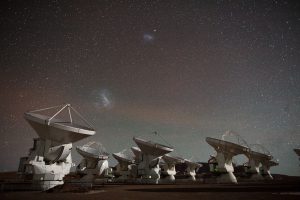 Astronomy;
Astrophysics;
Software Engineering;
Electronic Engineering;
Mechanical Engineering;
Control Engineering;
Optical Engineering;
Operations Engineering;
Project management.
The application must be submitted in English by May 31, 2019 to the MEYS. The starting date of the internships is September 2019. Detailed information is available in the attached documents: